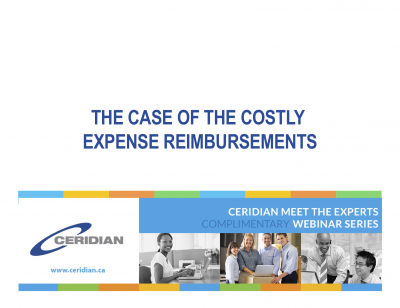 Did you know that nearly three quarters of companies reimburse employees for business-related expenses?
In a short, 10-minute webcast produced by Ceridian, join our expert guest speakers, Edward Nagel, (CPA, CA•IFA, CBV), nagel + associates inc. and Sandra Sutton, Director of Corporate Development, Ceridian and find out how to prevent costly expense reimbursements from being processed in your payroll.
Click here to view this webinar.