fraud investigations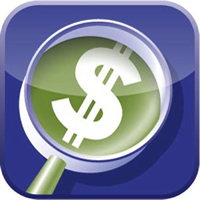 fraud investigations
When fraud allegations surface, nagel + associates brings the breadth and depth of years of experience required to lead an effective investigation and provide litigation support, as required.
Allegations of procurement fraud. Fraudulent expense claims. Fictitious vendors. Misappropriation of cash. Fraudulent financial reporting. Kickbacks. False medical claims. Fictitious claims to the Ministry of Health/OHIP. Conflicts of interest. Mortgage fraud. Payroll Fraud. Shareholder disputes.
Which situation are you facing? nagel + associates inc.'s experience includes investigating all of these allegations.
we help our clients see the forest for the trees
Toronto forensic accountants nagel + associates works closely with its clients, providing an investigation solution, including:
meeting with clients and their legal advisors/insurers to understand the allegations and determine investigation objectives
assisting to identify key sources of potential evidence that need to be preserved, including paper and electronic records
analyzing information/documentation
conducting witness interviews
preparing expert reports, schedules and document briefs
critiquing other forensic accountants' expert reports
providing expert testimony in court, as required