financial motive reviews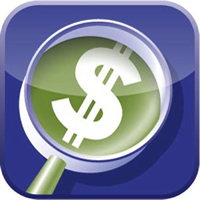 financial motive reviews
Toronto forensic accountants nagel + associates assists insurance clients by reviewing an individual's personal and/or corporate financial situation leading up to an event or transaction, such as a fire, flood, or other property damage, particularly in connection with a claim.
We assist insurers to determine whether the insured may have been financially motivated to be involved in the incident giving rise to the claim. This can include:
review and analysis of financial statement and other supporting accounting records
review of bank statements
review of correspondence with financial institutions
interview of the claimant and their employees
When an insurer receives a questionable claim, conducting an independent investigation of the insured's financial circumstances leading up to the claim, can be instrumental to determining whether the claim is bona fide or not
For example, following a suspicious fire, we were retained to review the personal and business circumstances of the insured, leading up to the fire. Initially, our investigation suggested that the insured was experiencing financial difficulties. However, our investigation ultimately revealed a "second set of books", including several undisclosed bank accounts. The outcome of the review suggested that the insured did not appear to be financially motivated to be involved with the fire.