compliance audits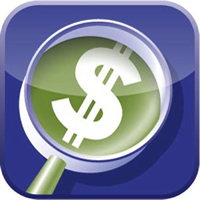 compliance audits
Do you suspect incomplete or inaccurate reporting by your franchisees? Relationships between franchisors and franchisees can become strained and often hostile due to such disputes.
Toronto forensic accounting firm nagel + associates brings a skeptical mindset and keen attention to detail to mitigate the potential adverse impact and costs associated with such disputes, by:
investigating reported royalties relative to franchise agreements
conducting interviews
preparing expert/critique reports, schedules and document briefs
providing expert testimony in court, if required
when all else fails, let the numbers tell the story
Most franchise agreements have a "due diligence" or "audit" clause that permits an independent body to conduct an investigation regarding the franchisee's financial reporting. Our investigators get beneath the surface, go beyond the obvious in order to confirm/dispel allegations. We are frequently retained to conduct "surprise audits" that often substantiate suspicions.
Click contact us to discuss how we can help you to mitigate the potential damage–financial, reputational or otherwise–that can follow if such disputes are not carried out in a timely manner.