forensic investigations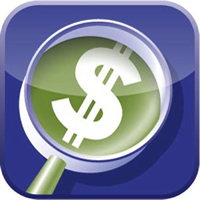 forensic investigations
When fraud is suspected, how—and how quickly you respond—will determine the potential impact to your organization.
Toronto forensic accounting firm nagel + associates inc. has the expertise to help its clients deal with fraud allegations efficiently and effectively. We deliver independent, objective analysis that focuses on getting beneath the surface, going beyond the obvious and Uncovering the Truth™.
Experience has shown that evidence tends to disappear or is at risk of being destroyed following the discovery of a suspected financial crime event—and this is no accident.
Act fast, because evidence tends to disappear when a fraudster discovers he/she is being investigated…
Given the proliferation of technology, much of that evidence invariably resides on electronic devices, such as computers, iPhones, Blackberrys, other Smartphones and USB memory sticks. Knowing where to look and how to properly secure the data from those devices in a manner that will be legally admissible, is critical to the success or failure of the investigation.
We offer a variety of services in this area, including:
Click Project Experience for representative forensic investigation engagements involving Edward Nagel.