training for lawyers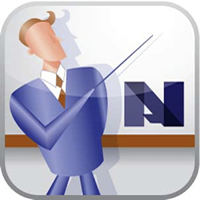 training for lawyers
One of the greatest professional challenges faced by an individual testifying as an expert witness, is to endure cross-examination by an experienced litigator.   Expert reports can be complex, as they are often prepared by highly specialized and/or technical professionals.  The litigator must be able to understand the scope, approach, assumptions and conclusions drawn in the expert's report, in order to effectively examine and cross examine such witnesses.
Toronto forensic accountants' nagel + associates develops customized Expert Witness Training sessions for litigators.
Helping litigators prepare for litigation…and other accounting stuff
Working closely with the law firm's professional development team, nagel + associates addresses the firm's specific needs, incorporating additional technical training modules before/after the session, as required, to reinforce the concepts addressed in the mock case.
Moreover, lawyers are invariably required to review and rely upon financial statements and other accounting records in connection with their cases.   Understanding the fundamental accounting principles and the various accounting cycles is key, particularly where a case involves a fraud and therefore, may involve complex financial analysis in connection with the forensic investigation.