training for auditors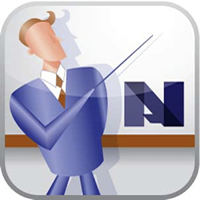 training for auditors
The recent high profile frauds of the past decade have caused significant changes to auditors' obligations to consider fraud. This includes standards and guidance regarding fraud awareness and detection published by organizations such as the Canadian Institute of Chartered Accountants (CICA) and the Institute of Internal Auditors (IIA).
Such changes include the Canadian Auditing Standards (CAS), which are effective for audits of financial statements for periods ending on or after December 14, 2010. Specifically, an auditor conducting an auditor in accordance with CASs is responsible for obtaining reasonable assurance that the financial statements taken as a whole are free from material misstatement–whether caused by fraud or error.
One of the challenges is that the risk of not detecting a material misstatement resulting from fraud is higher than the risk of not detecting one resulting from error–simply because fraud may involve sophisticated schemes that are designed to conceal it.
Financial statement auditors are not necessarily looking for fraud, but must consider the risks of fraud in conducting their audit (i.e. a "watchdog"), while a forensic accountant is typically hired to investigate specific allegations of fraud (i.e. a "bloodhound")
The recent years of economic uncertainty have created challenges for auditors, management, boards and Audit Committees. In its April 2011 "Report on the 2010 Inspections of the Quality of Audits Conducted by Public Accounting Firms", The Canadian Public Accountability Board (CPAB)'s stated that, "To respond to this [increased potential for fraud], auditors should exercise appropriate professional skepticism in the performance of audits. This requires the auditor to obtain an understanding of the business, industry and related risks (including fraud risks related to revenue recognition) and to ensure the audit is responsive to those risks. This means more than just completing a fraud checklist. Engagement teams should ensure fraud risks identified at the brainstorming stage are adequately addressed in both the planning and in the execution of the audit".
The CPAB inspections further note that "…due to its characteristics, the auditor's attitude of professional skepticism is particularly important when considering the risks of misstatement due to fraud". Notwithstanding, CPAB "…noted a number of examples where the audit procedures could have been improved through the application of greater professional skepticism…" as well as "…several examples of over reliance on management representations." To be effective, it's critical that auditors know what they are looking for, in terms of red flags or potential indicators of fraud and know how to ask the "tough questions" when interviewing management–this can be achieved through fraud awareness training. Click here to access the complete April 2011 CPAB Report.
The CICA requires that the auditor and audit team members discuss the susceptibility of the organization to material misstatements arising from fraud or error; these are often referred to as "fraud brainstorm discussions".
Toronto Forensic Accountants' nagel + associates work closely with audit teams to help them prepare and carry out fraud brainstorm discussions, including bringing practical experience from past investigations to help auditors raise the level of professional skepticism and learn to recognize the "red flags" of fraud.
nagel + associates also provides auditors with the necessary tools to understand how frauds are perpetrated–and concealed through customized fraud awareness training; this is reinforced through hands-on case studies of frauds that could be occurring at their clients' organizations.
See Testimonials from training that was delivered to financial statement auditors.
See Testimonials from training that was delivered to government internal auditors.