corporate training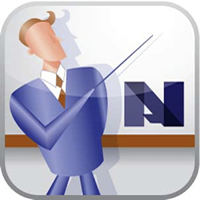 corporate training
nagel + associates works closely with management and boards to understand an organization's specific risks and concerns (such as through Employee Surveys and/or Fraud Risk Assessments in order to develop and deliver customized anti-fraud training.
Training can be delivered live, web-based or via video conferencing to accommodate multiple departments and/or office locations simultaneously. It can cover any topic relating to fraud and can be as general or as specific an organization desires.
Teaching employees, management and boards to detect the "red flags" of fraud
Toronto forensic accountants' nagel + associates can tailor the training to a specific department (e.g. Accounts Payable, Procurement, or Payroll). We can also develop several modules that can be delivered over time (e.g. one session per month or quarter). To be most effective, we recommend ongoing training in order to include new employees starting with an organization and to keep fraud awareness top of mind for existing employees.
nagel + associates has developed a number of courses that are offered in-class as well as in webinar format – click on Courses for more information.