anti-fraud training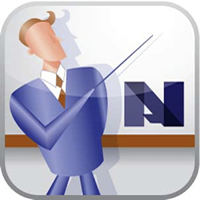 anti-fraud training
After a fraud is revealed, employees invariably recognize transactions or aspects of such transactions that appeared suspicious; however, they simply did not recognize the "warning signs" that the transaction(s) were in fact fraudulent. This should come as no surprise, as most employees generally have limited, if any, formal anti-fraud training.
Check out the video "How can you prevent internal fraud?" , which includes a discussion on both preventing internal and external fraud, as well as noting the importance of anti-fraud training.
While formal written policies/procedures and internal controls are integral to an effective fraud framework, these alone may not be sufficient to identify or mitigate a fraud within an organization. Therefore, nagel + associates' customized anti-fraud training empowers employees with the skills and tools necessary to identify the potential "red flags"; this is critical in the fight against fraud.
The real enemy is not the fraudsters…but rather complacency
Over time, we become inherently complacent about corporate policies and procedures. For example, employees may be authorized to approve transactions to a specified value, such as $5,000 or $10,000; however, consider how often, if at all, is the authorized signatory reviewed to ascertain compliance with corporate policy? Fraudsters tend to carry out transactions just below their authorization limits, in order to avoid detection; however, if they become greedy, they may exceed their threshold authorization limit, which if detected, can easily reveal a fraud.
Therefore, corporate training helps employees maintain a skeptical mindset when reviewing and processing transactions, in order to identify the potential fraud indicators. nagel + associates offers a variety of in-class and webinar-based fraud awareness training sessions that are specifically geared towards board members, c-suite, management, payroll and HR. Click on courses for more information.
Similarly, most auditors have limited if any formal anti-fraud training. However, given the changes to the auditing standards of the past decade, there is an expectation that auditors will consider fraud and error as part of their audit. As such, training for auditors is critical to ensure they are aware of what is fraud and how to detect it when reviewing a company's accounting records. nagel + associates offers a two-day, comprehensive training course specifically developed for external and internal auditors – Click on fraud awareness training for auditors for more information.
Lawyers are also required to review financial records in connection with cases, including fraud investigations, shareholder disputes and mergers/acquisitions. Similar to auditors, lawyers tend to receive limited, if any, formal anti-fraud training. nagel + associates works closely with law firms' professional development teams to design and deliver customized training for lawyers. We also deliver customized Expert Witness Training for litigators, to help them prepare to examiner and cross-examine expert witnesses.
Click Project Experience for representative anti-fraud training engagements involving Edward Nagel. Click on testimonials for feedback received from course participants and nagel + associates' clients.