join our newsletter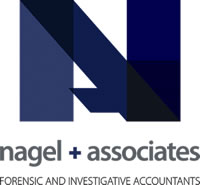 join our newsletter
Fraud is undoubtedly a stay-awake issue for any organization, where complacency is as much the "enemy" as the fraudster. One of the most effective ways to mitigate this known risk to be aware of the "red flags" of fraud and keep fraud top of mind for employees.
nagel + associates' newsletter will help you and your organization achieve the goal of keeping fraud "top of mind" by providing:
The latest frauds making newspaper headlines
Fraud awareness tips
Fraud risk management best practices
Significant changes to laws governing fraud prosecution
Information regarding upcoming fraud awareness training sessions
We look forward to connecting with you.
Sign up below to receive our newsletter