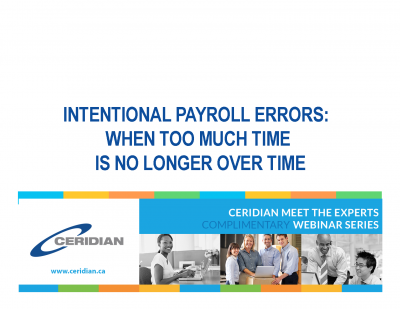 Did you know Payroll Fraud is

the number one source of accounting theft, occurring in 27% of organizations? (Association of Certified Fraud Examiners)
In this short, 10-minute webcast produced by Ceridian, join our expert guest speakers, Edward Nagel, (CPA, CA•IFA, CBV), nagel + associates inc. and Jeff King, Product Management, Director, Ceridian where you will learn three ways to detect and prevent payroll theft in relation to hourly pay.
Click here to view webinar.