courses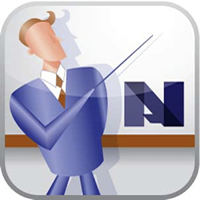 courses
When it comes to fraud, prevention–rather than detection–is the best deterrent.  Our experience has shown that if employees are provided with the necessary tools and skills to identify the "red flags" or potential indicators of fraud, it deters would-be fraudsters from engaging in illicit activity, as they realize that everyone around them knows what to look out for.
At the very least, fraud awareness training increases the likelihood of detecting a fraud scheme, should it be occurring.
The challenge is that organizations are not just concerned about external fraud, but must also be prepared for their own employees who take advantage of trust and authority and perpetrate fraud against their own organization.  This is commonly referred to as occupational fraud.
We recognize that your time is valuable and limited.  As such, nagel + associates is pleased to be offering several fraud awareness training courses, in both in-class and webinar format.  All sessions are led by Edward Nagel, who is a seasoned forensic accountant and Principal of nagel + associates inc.
Since 1998, Edward has delivered numerous sessions to auditors, c-suite, boards, lawyers, accountants and other professionals.  See testimonials for feedback received from courses delivered by Edward Nagel.
Our upcoming courses include the following:
IN-CLASS TRAINING
The Fraudster from Within: Understanding and Managing the Risks of Occupational Fraud (Duration: 2 days)
The high-profile frauds of the past decade have caused senior management and boards to embrace the fact that fraud is an assumed risk of operating their business or organization. As such, organizations are no longer waiting to be victimized by fraud.  Rather, they are taking proactive steps to prevent and detect fraud, particularly through training employees to detect the indicators of fraud.  Read more
Fraud Awareness Training for Auditors (Duration: 2 days)
Auditors' obligations to consider fraud in the audit of financial statements has changed significantly, as a result of the high-profile frauds that emerged during the past decade.  According to the Canadian Auditing Standards (CASs), an auditor is responsible for obtaining reasonable assurance that the financial statements taken as a whole are free from material misstatement, whether caused by fraud or error.  Read more 
Fraud Awareness in the Charitable and Not-for Profit Sectors (Duration: 1 day)
Fraud is a prevalent risk in any entity.  However,  when it comes to not-for-profit and charitable organizations, the risk of fraud appears to be more significant.  Understanding the vulnerabilities of such organizations and specific target areas where they are susceptible to fraud, is key to mitigating this known risk.  Read more 
WEBINAR TRAINING
An Introduction to Fraud Awareness (Duration: 1hr)
A Most organizations today recognize that it's not a matter of IF, but rather WHEN they will be victimized by fraud.  To the extent that employees and management know what is fraud and how to detect it, will directly impact the ensuing damage that can follow a financial crime event.  There are various ways for occupational fraud—or fraud perpetrated from within an organization—to occur.  Moreover, there are certain "red flags" present when such schemes are carried out.     Read more
Payroll Fraud: Understanding and Managing the Risks (Duration: 1hr)
As an organization's largest operating expense, payroll is particularly vulnerable to fraud.  The use of third parties, coupled with the increased reliance on technology to process payroll, can make it easier to perpetrate–and more difficult to detect–this type of fraud.  Knowing what the possible indicators or 'red flags' of payroll fraud are will help mitigate potential losses to an organization.   Read more
Conducting an Effective Fraud/Forensic Investigation (Duration: 1hr)
When an organization suspects fraud, how—and how quickly it responds—will determine the potential impact to the organization.  Whether the suspected fraud was uncovered by a tip, audit or by accident, the organization must consider several key issues, such as: How much has been taken? When? By whom?  It must also consider the knowledge and capability of the potential players involved in order to decide whether the organization has the skills and resources to conduct the investigation internally or whether outside help is required.    Read more
Conducting an Effective Fraud Risk Assessment (Duration: 1hr)
When an organization is victimized by fraud, there are often financial, reputational and/or other implications that usually follow.  In order to prevent/detect fraud, organizations must have internal controls in place that are operating effectively.  But how does an organization know if it has sufficient/appropriate internal controls?  The answer lies in a fraud risk assessment.   Read more
Consideration of Fraud in Business Valuation and Family Law Matters  (Duration: 1hr)
Chartered Business Valuators (CBVs) and other professionals are often retained on a variety of matters that require reliance on financial disclosure provided by the parties.  A common example includes family law matters, where CBVs may be retained by their clients to perform analysis, such as calculating income for child and/or spousal support and valuing assets for purposes of facilitating equalization payments.  In many cases, financial information provided is unaudited or has never been scrutinized by an independent third party, and therefore, may be subject to intentional manipulation.  Read more
For more information or to secure a spot in any of the above courses, please click Contact Us and specify the name of the course you are interested in taking in the "Subject" box.