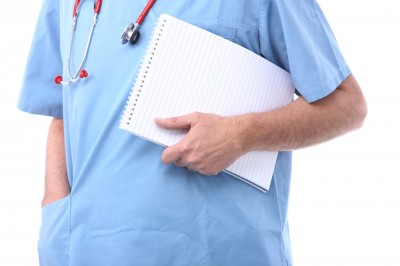 PART 4 OF A SIX-PART SERIES *
DID YOU KNOW: It takes an average of 36 months to uncover payroll fraud within a business? (Source: Association of Certified Fraud Examiners).
"Sarah Michael's" real-life story speaks to the kind of error that companies hope to never face.
In the months leading up to her maternity leave, Sarah was asked by HR to prepare paperwork for her leave. This had to be sent to HR, then payroll, in order to make the necessary adjustments to her salary.
After a year off and a few weeks before returning to work, Sarah had to advise HR of her intended start date. HR needed to communicate the proposed return date to the Payroll department in order to change her employee status back to "full-time".
Upon returning Sarah learned there was a 'miscommunication' between HR and Payroll when she left on maternity leave and somehow, she continued to receive full pay while off for a year. She didn't bother advising HR of the mistake as she knew her company offered maternity leave top-ups and figured they must have calculated her pay correctly.
The company eventually caught this seemingly 'unintentional' payroll error. It had resulted in Sarah being overpaid by about $35,000 during the last year. It didn't matter who was at fault, HR advised Sarah she was required to return it—as a lump sum!
How to Prevent Payroll Errors Relating to Changes in Employment Status
1. Make sure your departments work together
Whether through using a payroll solution or manual comparison, it's important that your HR and payroll departments speak to one another. Ensure payroll has access toHR's records and are aware of any changes to an employee's pay.
2. Implement policies and procedures governing all changes to payroll status
Ensure that your organization has a policy outlining what constitutes a change in employment status, such as maternity/paternity leave, disability or study leave. Periodic, 'random' reviews should be performed to ensure compliance with the policy.
3. Ensure all changes to employment status are authorized and documented
All changes in employee status should be documented and approved in writing by the responsible supervisor/manager.   Periodic 'spot' audits of supporting documentation should be performed, including verification back to the department supervisor, and any anomalies identified should be investigated within a timely manner.
For More Information:
Learn what other small businesses know about outsourcing and automating payroll in the following whitepaper, "Knowing When to Outsource & Upgrade Your Payroll Processing.
Check out my Recent Posts:
Coming Soon:
Stay tuned for our next blog post on common payroll errors related to overtime.
* This blog was originally prepared by Edward Nagel for Ceridian Canada's Big Ideas for Small Business Blog and has been reproduced here with permission from Ceridian Canada.