edward nagel
Edward Nagel, CPA, CA•IFA, CBV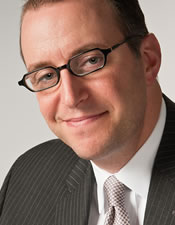 Edward Nagel is Principal and founder of nagel + associates. He is a seasoned forensic accountant who has focused exclusively since 1998 on providing forensic and investigative accounting services to corporations, individuals, public sector and not-for-profit organizations and their legal advisors/boards, primarily in the area of corporate fraud.
Edward's experience encompasses leading and conducting financial investigations, investigating allegations of fraud and financial misconduct, providing anti-fraud consulting/training, conducting financial motive reviews and analyzing and quantifying economic damages.
Mr. Nagel is very knowledgeable and has a wealth of experience on the subject matter. Very well communicated.
In addition to being a Chartered Professional Accountant (CPA) and Chartered Accountant (CA), Edward is recognized as a specialist in investigative and forensic accounting (IFA) by the Canadian Institute of Chartered Accountants and has testified as an expert witness before the Ontario Superior Court of Justice. Edward is also a Chartered Business Valuator (CBV). Before beginning his career in forensic accounting, Edward spent over three years (following two summer internships) as an auditor for a major international accounting firm, where he specialized in the financial services group.
In addition to his client responsibilities, Toronto forensic accountant Edward Nagel has lectured extensively to law enforcement groups, the federal and provincial government, peers in the accounting field, law firms and other professional organizations on fraud and forensic accounting topics. Edward has also participated as an expert witness in training sessions for litigators.
View Edward's profile on LinkedIn. Edward can be reached directly at 416-594-6742.
Check out some of Edward's recent articles and blogs: